Guided Tours
Discover 900 years of history.
Join one of our captivating guided tours and adventure through almost a millennia of tales, mysteries and architectural feats.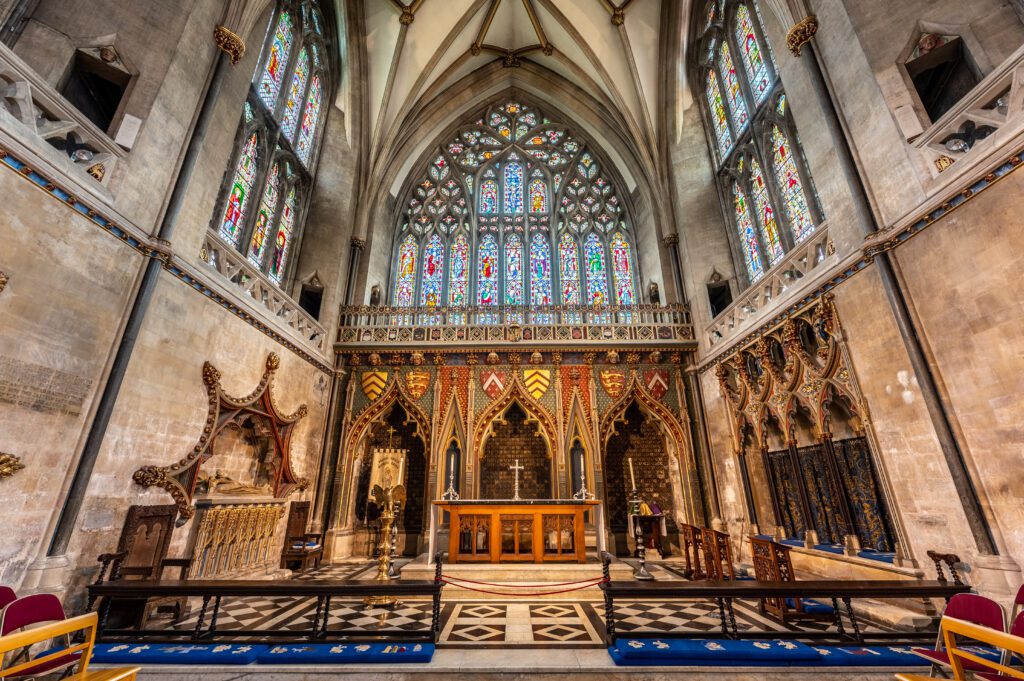 The best way to explore the Cathedral and adventure through its rich history is by joining a tour led by our brilliant and knowledgeable guides.
Whether a highlights tour on ground level or a tower tour to experience the views across Bristol, you can discover the fascinating tales, mysteries, and architectural feats that are hidden throughout the Cathedral.

For upcoming tours, further information about access and booking your tickets please sign up below.  If you have any accessibility requests or concerns and you would like to go on a tour, please reach out to us to discuss by contacting [email protected] before booking your tickets.
Step behind closed doors and climb the 172 steps of Bristol Cathedral's soaring tower on a guided tour!
By joining a guided tour of the tower, you will learn how the Cathedral has evolved over time, and the engineering feats that have made it into the beautiful building you see today. You will come face to face with some of the finest medieval bells in the world, tales of Isambard Kingdom Brunel, and uncover the mysteries of the original 12th century abbey that once dominated College Green.
Whether for a fun staff away day or a gift to mark a special occasion, tower tours are a unique way to experience the Cathedral and the city.
This tour has some accessibility considerations, please do get in touch with any queries by contacting [email protected]. To book and find out more see below.